The Golden Fountain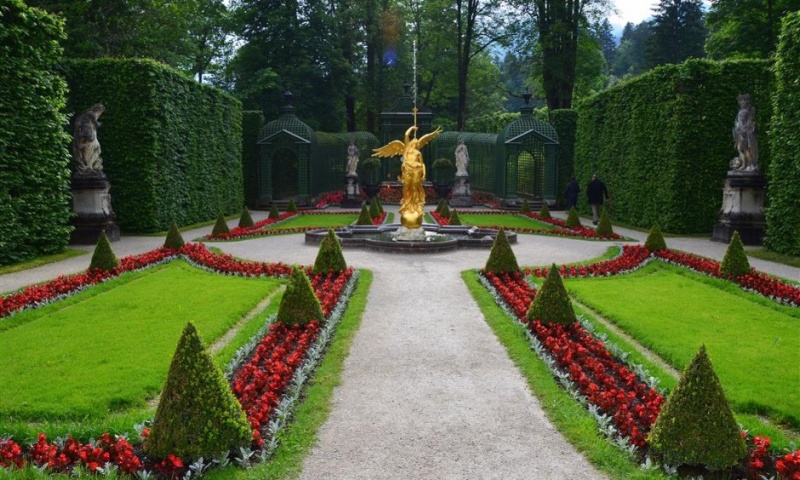 Isabella Maria d'Este walked around the golden fountain. Her father sent her to Naples to meet someone. Along with a letter to explain it all. The letter was written before she was born do to her mother died during giving birth to Isabella.
Juana d'Aragona had grown up knowing the abandonment by her mother, but not only did her mother abandon her, her father was murdered in cold blood stabbed in the head, arm and leg but then strangled in his bed, some said it was her uncle Cesare Borgia's doing but other allegations blamed the Duke of Ferrara himself who was Juana's step father, a man she had not seen since she was but a toddler, but in the end suspicions ended with the duke as it was covered up and blamed on Cesare's jealousy, But Juana remembered the face of the killer who murdered her father and the mask he wore on his face to have her uncle Cesare blamed for such a crime, her uncle died during her childhood as well.

Time passed and a messenger came to her as she stood in her bed chambers but was told a guest arrived, one she would have never seen before or heard of. Nodding she went out to the garden where the golden fountain was and the Princess of Naples stopped where she stood "your grace" she spoke holding the parchment in her hand looking at it and took a seat "you must forgive me, this information is shocking to me" she told her taking a breath of air in her lungs "I am told you are my sister, my younger sister and my only" she spoke staying there
Isabella curtsy low to her sister when she came to her."I am only told what my father had told me from the letter my mother wrote before she died. After giving birth me your majesty."She said softly to her sister hopping that they can become close and friends not just sisters.
Juana listened to her sister and nodded "the truth is, your father married my mother after my father's death, it would seem we have something in common, the loss of a parent" she told her and sat back in the chair beside the fountain, glancing at it "truth is your father murdered mine, he wore my uncles unicorn mask and strangled him in his bed while he recovered from a attempted assassination, your father also treated our mother terribly as did his family" she confessed "he wore that mask so my uncle would be blamed for my father the Prince's murder, but I saw his face" she spoke sitting there

"Your father was right to hide things from you but he did so I believe to hide he was a monster" she spoke bluntly "your welcome among my walls but you have my condolences on your mother, she may have been my mother but I don't acknowledge her as such, I didn't know her enough to call her a mother" she told her truthfully "come let us have some wine, the air is cold outside now" she spoke standing up and walking inside
Isabella Followed her sister inside. She looked around as she walked. It was her first time in Naples.
Holy Roman Empress




Posts

: 30


Join date

: 2016-05-11

Maria of Austria walked the golden fountain there to visit her uncle and grandparents. She walked with her ladies-in-waiting. She wonder who she will run into today.
Prince of Naples




Posts

: 33


Join date

: 2016-05-11


Age

: 28


Location

: Naples, Italy

Prince Alfonso sat inside, his duties were annoying him and more then anything his teacher who always babbled about things Alfonso didn't wish to know, getting up soon going outside around the grounds after dismissing his teacher waving his hand he took a deep breath sighing out of annoyance "that man does he ever silence his tongue" he yelled with a fit of rage but calmed himself needing time on his own walking passing the fountain he gone to the lake area picking up a rock and throwing it in the water. He was young and stubborn and he sighs once more as he leaned against the tree, spotting a women at the corner of his eye.
Holy Roman Empress




Posts

: 30


Join date

: 2016-05-11

Maria smiled she knew it was her uncle. She slowly walked over to him and curtsy low to him."Hello I am Maria of Austria."She said wondering if he knew who she was by the name.